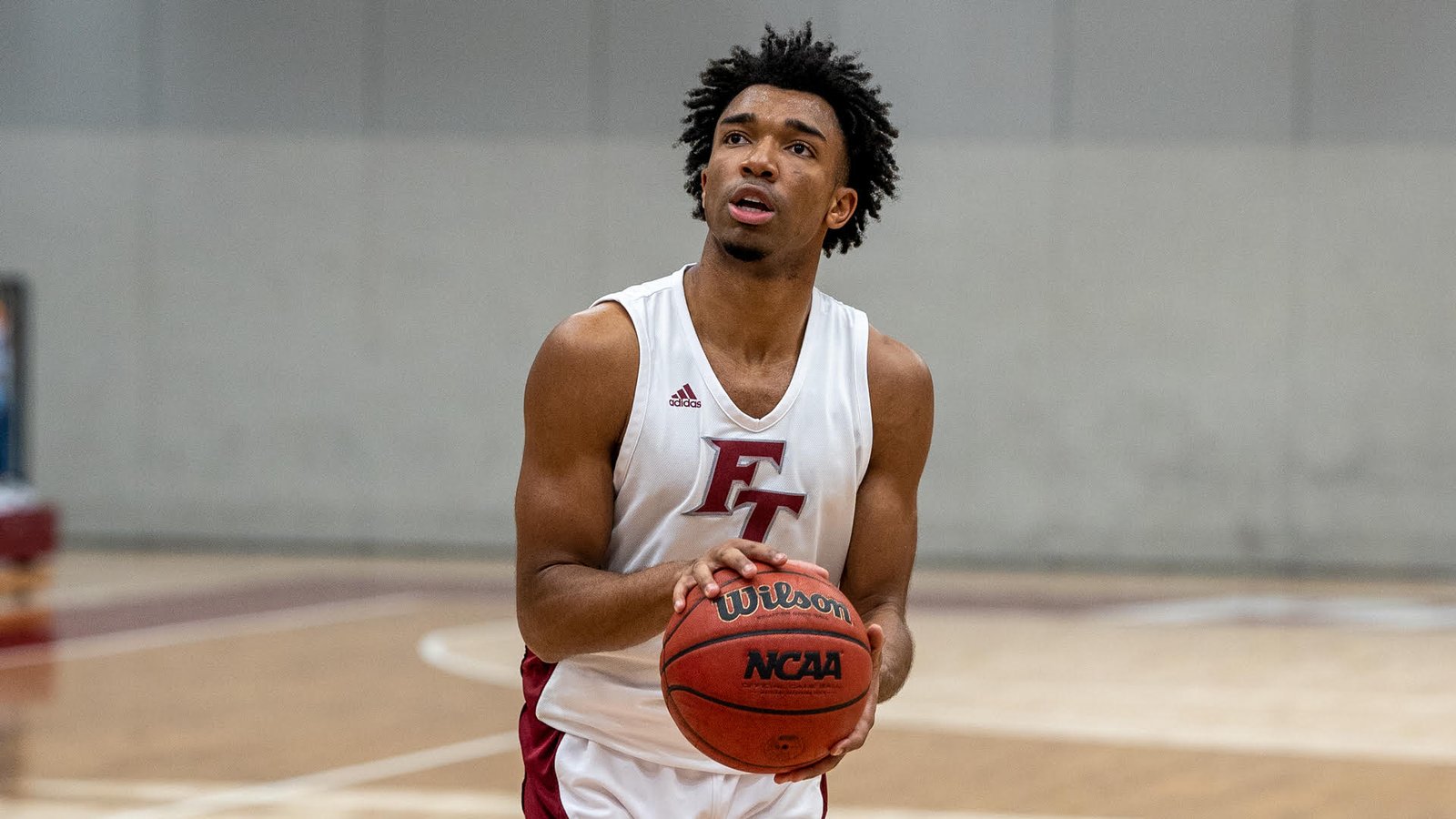 We ARE your Sports Leader & Source for College Sports …
Content by UK ATHLETICS – SPORTS VIEW AMERICA …
Please check us out on TWITTER .. Check us out on INSTAGRAM …
LIKE & SHARE us on FACEBOOK …
Thousands of Sports Photos located at SVA PHOTOS …
Panthers fall to Fighting Knights 84-68 on Saturday at the Clemente Center
INSIDE THE MATCHUP:
Final: Florida Tech 68, Lynn 84
Records: Florida Tech (9-6, 3-7 SSC) | Lynn (9-4, 3-6 SSC)
Location: Clemente Center | Melbourne, Fla.
FIRST HALF:
Panthers got off to a slow start shooting the ball which allowed Lynn to jump out to a 6-2 lead with 16:59 to go.
A jumper by Runako Ziegler off an assist from Sesan Russell cut the margin to 12-11 with 12:24 remaining.
Panthers took their first lead of the game on a three by Russell with 10:44 to go but Lynn answered with a 9-0 run to grab a 25-17 advantage with 7:29 left.
Tech clawed its way back with a 10-3 run, including a pair of threes by Sean Houpt and Russell, to trim the margin to 28-27 with 3:11 remaining.
Lynn outscored the Panthers 9-2 the remainder of the half and Tech went into halftime trailing 37-29.
SECOND HALF:
Lynn grew its lead to 41-32 on a layup by Branden Ellis but Tech answered with a 5-0 run, including a three by Sam Grant, to cut the margin to 41-37 with 14:58 to go.
Fighting Knights responded with an 11-3 run to build their advantage to 52-40 with 11:44 remaining.
Back-to-back threes by Houpt and Jacob Crockett powered a 10-0 run by the Panthers that trimmed the deficit to 52-50 with 9:40 left on the clock.
Lynn ensued on a 12-4 run to push its lead back to double-figures, 64-54, with 7:04 to go.
Fighting Knights grew their lead to as much as 16 points, 80-64, on consecutive baskets by Brandon Bornelus with 1:36 remaining.
Lynn controlled the rest of the game and walked away with a 16-point victory.
NOTABLE PANTHERS:
INSIDE THE BOXSCORE:
Florida Tech shot 45% (27-60) from the field, 28.6% (8-28) beyond the arc and 50% (6-12) at the charity stripe.
Lynn made 50% (29-58) of its shots in the game, including 33.3% (6-18) from three, and 83.3% (20-24) on free throws.
Fighting Knights won the rebounding battle 38-26.
Panthers led in bench scoring (27-5) and second chance points (8-6).
Lynn finished with an edge in points in the paint (36-30), fastbreak points (11-5).
Tech had 14 turnovers in the game compared to 11 for Lynn. Both teams had 13 points off turnovers.
BEYOND THE BOXSCORE:
Lynn improves to 38-22 all-time versus Florida Tech.
Panthers fall to 3-7 in SSC play after opening the season 3-0.
UP NEXT: Florida Tech gets a week off before resuming SSC action on Saturday, Jan. 22, at Saint Leo. Panthers defeated the Lions 80-72 back in the conference opener on Nov. 20. Tip-off on Saturday is set for 2 p.m. at the Bowman Center in Saint Leo, Fla.

For the latest news, updates and information on the Florida Tech men's basketball team, visit FloridaTechSports.com. Fans can also stay up-to-date on the latest Panthers news by following Florida Tech Athletics on Facebook, Twitter, Instagram and YouTube.