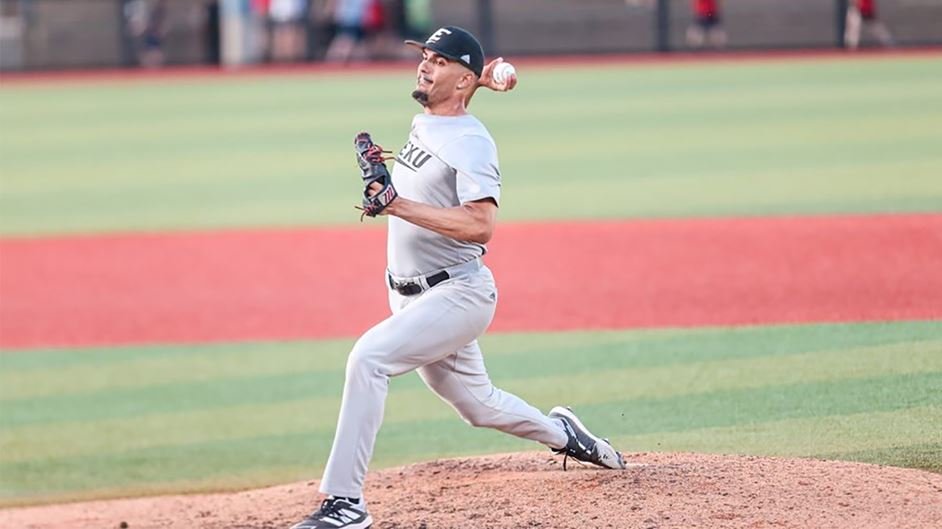 SPORTS VIEW AMERICA – Your Top Sports Team …
Content by EKU ATHLETICS – SPORTS VIEW AMERICA …
Please check us out on TWITTER, INSTAGRAM, & FACEBOOK …
Thousands of Sports Photos located at SVA PHOTOS …
LOUISVILLE, Ky. – Eastern Kentucky University's baseball team lost 10-3 at No. 7 University of Louisville on Tuesday.
First place EKU begins a key regular season-ending series at second place Central Arkansas on Thursday. Game one of the three-game set is scheduled to begin at 7 p.m. ET.
Louisville jumped out to a 4-0 lead on a pair of 2-run home runs by Jack Payton, in the first inning, and Ben Metzinger in the third.
The Colonels (33-18) closed the gap to 4-1 in the fourth when Conner Davis scored on a ground ball off the bat of Jalen Jones.
The Cardinals (36-15-1) answered in the bottom half of the fourth inning with three more runs to go on top 7-1.
EKU drew nine walks in the game. Will King went 3-for-5 with an RBI for Eastern Kentucky. Niko Leontarakis provided two innings of scoreless relief, allowing one hit and one walk.
Metzinger had a 3-for-4 game with two runs and three RBIs for Louisville.