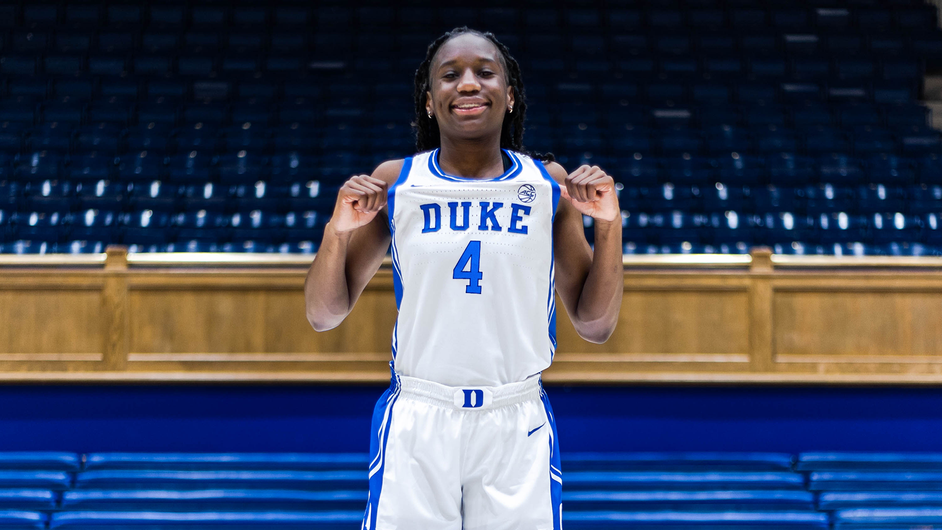 SPORTS VIEW AMERICA – Your Top Sports Source …
Content by DUKE ATHLETICS – SPORTS VIEW AMERICA …
Please check us out on TWITTER, INSTAGRAM, & FACEBOOK …
Thousands of Sports Photos located at SVA PHOTOS …
DURHAM — Duke women's basketball signee Jadyn Donovan was selected as one of 24 high school seniors selected to the McDonald's All-America team on Tuesday afternoon.
A native of Washington, D.C., Donovan has led Sidwell Friends High School to another impressive season as the Quakers currently check in at No. 2 in the MaxPreps High School Girls Basketball Rankings and have compiled a 14-2 overall record and 4-0 mark in conference play.
Currently ranked the No. 3 player in the 2023 Class, Donovan averaged 15.2 points, 8.4 rebounds and 3.3 steals per game during the 2021-22 season while helping lead Sidwell Friends to an unblemished 30-0 record, the DCSAA Championship and the No. 1 overall team ranking.
Donovan is the 34th Blue Devil to be selected a McDonald's All-American.
The 2023 McDonald's All American game will be played on Tuesday, March 28 at the Toyota Center at 6:30 p.m. ET on ESPN2.
To stay up to date with Duke women's basketball, follow the team on Twitter, Instagram and Facebook by searching "DukeWBB."
#GoDuke