WE ARE your Sports Leader & Source for Horse Racing …
Content by LISA LAKE – ROEDEMEIER – SPORTS VIEW AMERICA …
Please check us out on TWITTER …
Check us out on INSTAGRAM …
LIKE & SHARE us on FACEBOOK …
Thousands of Sports Photos located at SVA PHOTOS …
Hall of Fame trainer Bob Baffert will not saddle a horse in the Belmont Stakes on Saturday, nor any other race in New York for a while. And, as of June 2nd, he is suspended from stabling or running horses at any Churchill Downs property for two years.
The Medina Spirit split sample test confirmed the presence of 25 picograms of betamethasone earlier this week at the designated UC-Davis lab in California, which will likely result in the disqualification of the Baffert-trained winner, and give Brad Cox his first Kentucky Derby winner with Mandaloun. Got paint remover? I think they do.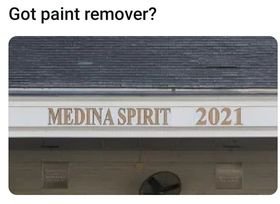 Baffert is sitting on a barn loaded with talented two-year olds whose owners all have Derby fever. So, what will become of his stable? That remains to be seen. And, what will California do? Will they follow suit as they indicated and impose the same punishment? I doubt it. I am already hearing rumblings from several other states that may allow his horses to run under his long-time assistant, Jimmy Barnes.
Regardless of future suspensions and sanctions, the Baffert brand is damaged. More than thirty career violations, with six this calendar year, while others who have trained for many years have one or none is inexcusable.
Personally, I look forward to a Baffertless Belmont. Let's take a look at the field:
Essential Quality comes in rested off his Kentucky Derby performance with a stellar record and red-hot connections. From the colt's first breeze, Cox has said this is his Belmont winner. I think he has an excellent shot. Luis Saez retains the mount.
Hot Rod Charlie ran a very respectable race on the first Saturday in May. I think he can probably handle the distance, and has done nothing but improve in his eight starts. Flavian Prat up again for trainer Doug O'Neill.
Rombauer is coming off a somewhat surprising Preakness win. The versatile son of Twirling Candy can compete on any surface, and gets the services of Hall of Fame jockey John Velasquez. It is interesting to note that Flavian Prat will not retain this mount, despite the Preakness win.
Rock Your World has a pedigree that screams for this mile and a half distance. He is a Candy Ride colt out of an Empire Maker mare. With only four races under his belt, I see him as a candidate to improve with a decent trip. Rock Your World and Joel Rosario had a terrible break in the Kentucky Derby and essentially did little competitive running. With a clean break and a less troubled trip, he is dangerous.
Finally, we can NEVER leave out the Todd Pletcher & Irad Ortiz combination. Pletcher is always dangerous in the Belmont. And, jockey Irad Ortiz has been on fire this week at Big Sandy. Known Agenda drew the one hole in the Kentucky Derby and was shut out from the start. That will not be the case this Saturday in New York. Watch out for this one.
I love this Belmont field. Five of the eight competitors ran in the Kentucky Derby. The sixth is the Preakness winner. Every horse seems to belong. And not one has a drug violation.