We ARE your Sports Leader & Source for Auto Racing …
Content by RON HAMBLIN – SPORTS VIEW AMERICA …
Please check us out on TWITTER …
Check us out on INSTAGRAM …
LIKE & SHARE us on FACEBOOK …
Thousands of Sports Photos located at SVA PHOTOS …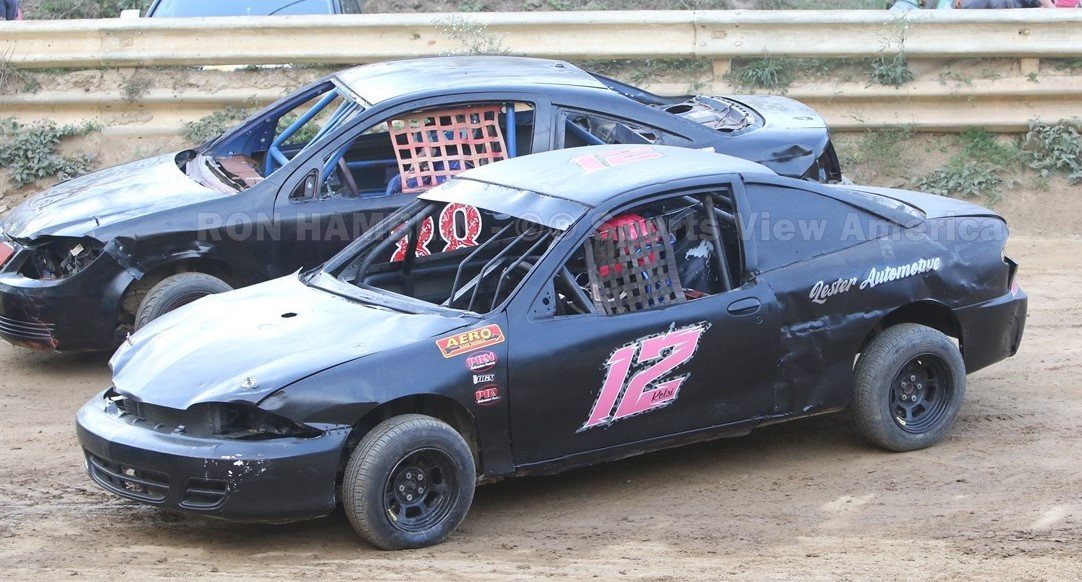 On a warm October night, a black and pink 4 cylinder race car, #12, cruises through turn 3 and 4 at historic Mountain Motorsports Park. #12 was on it's way to an easy victory during the tracks 1st Powder Puff race of the year. A race where female drivers get to show their racing skills. Who is the driver of the #12 speedster? It is none other than Kelsi Dotson.
Kelsi Dotson is an 18 year old Dirt Track driver from Bullcreek, West Virginia. Bullcreek is a little town 3 hours from Isom Kentucky, home of Mountain Motorsports Park and 45 minutes from the next biggest town, Grundy Virginia.
Kelsi has been racing since she was 13 years old. She was introduced to racing by her cousin, Charlie Dotson.
Kelsi isn't just a race car driver. Kelsi has been involved in sports such as Volleyball, softball, basketball and even cheerleading. Kelsi was even a pagaent Queen at one point in her young life. Kelsi also is a dirt bike rider and participate in Dirt Bike Drag Racing. It's safe to say racing is in her blood.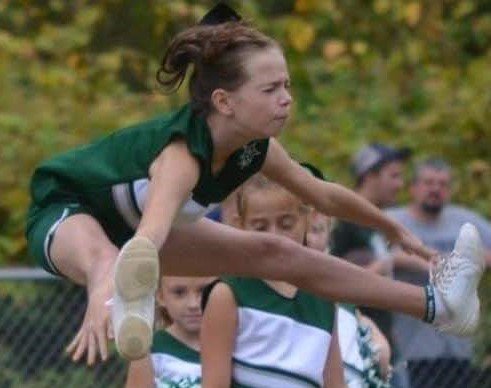 Kelsi's dirt track racing career started her first race in 2013 at Lizard Creek Speedway, which later became Hatfield & McCoy Speedway. Kelsi would get 2nd in feature, The track didn't have heat races at the time. Kelsi would race at such tracks as Lizard Creek Speedway, where she began racing, then at Beckley Motorsports Park in 2021 and Wythe Raceway in 2021 and Mountain Motorsports Park in 2021 and Lonesome Pine Raceway, also in 2021. Kelsi has 2 feature wins and several heat races under her belt. Kelsi finished 2nd in points this year at Beckley Motorsports Park out of 26 eligible drivers. Quite a feat for this young lady battling mostly men.
With the 2021 season coming to an end and cold weather settling in, Kelsi, like most drivers, have to find ways to cope with the offseason and not being at the track every weekend. Dirt Track racing is addictive and when you are not racing, it is hard to find something to replace that feeling. You can work on your car to get it ready for the next season, but unless you have something to entertain you, there is always that empty feeling waiting for the next season to start.
Kelsi has a very good start to a very promising career. Kelsi has been sponsored by the following people who made in part, this season a very successful one.
Betty's Diner
Newberry's Food & Fuel
Jowar Feed & Supply
Gilbert Pharmacy
Iaeger Pharmacy
Town Pharmacy Care of Man
Cj & Carol Blankenship
Younique By Gina Jackie Burgess
Lesters Automotive
Lue & Evelyn Bailey
Lisa Dotson
Cuttin Up Hair Salon
Congratulations to Kelsi Dotson and her entire racing team!