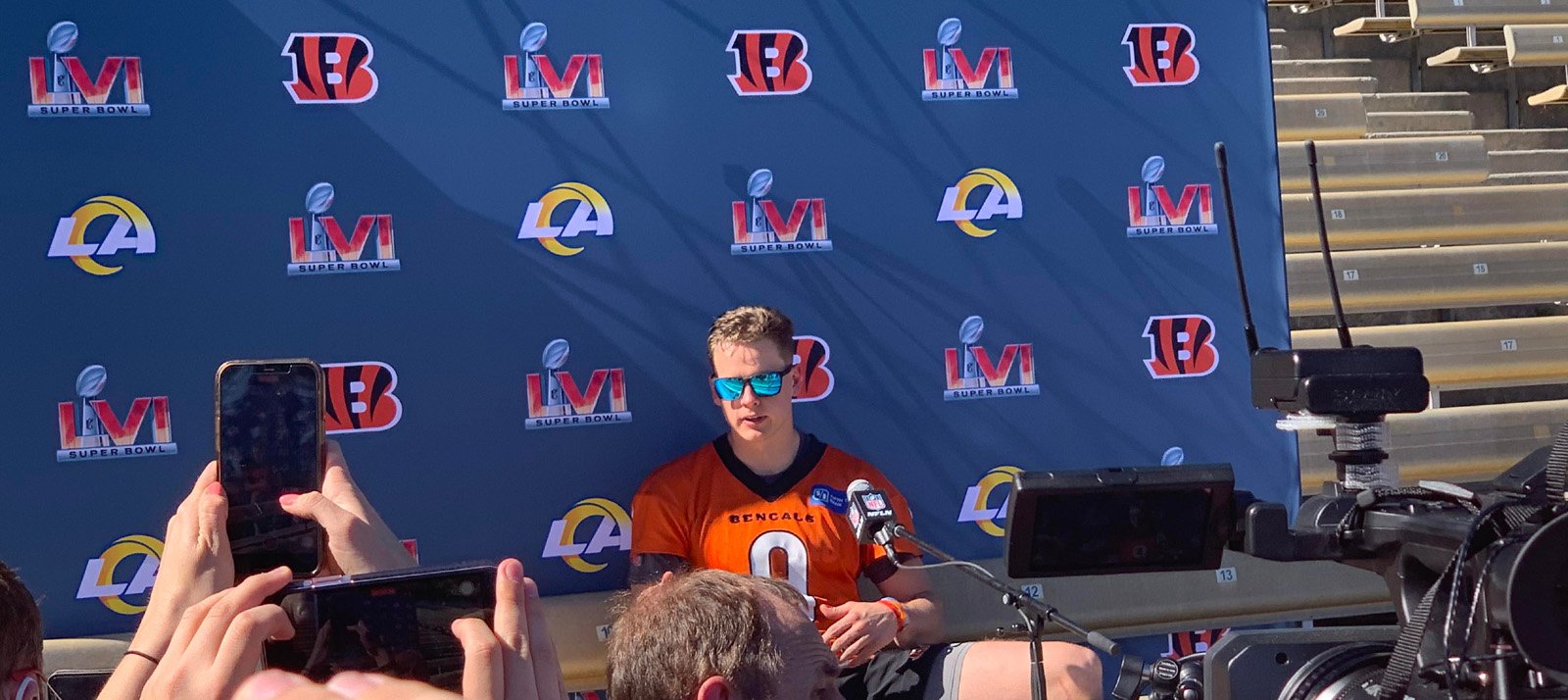 SPORTS VIEW AMERICA …
Your Officially Credentialed SUPER BOWL Coverage Team …
Content by JOHN HUANG – SPORTS VIEW AMERICA …
Please check us out on TWITTER .. Check us out on INSTAGRAM …
LIKE & SHARE us on FACEBOOK …
Thousands of Sports Photos located at SVA PHOTOS …
John Huang is in Los Angeles covering the Super Bowl Festivities for Sports View America. All John's hard work covering the Bengals during the season and playoffs has paid off with John EARNING his Super Bowl Credentials through SVA. We hope you will LIKE & SHARE all of our great coverage on our FACEBOOK page.