SPORTS VIEW AMERICA – Your Top Sports Team …
Content by MICHAEL WILLIS – Photos by TONIA RICE WITT – SPORTS VIEW AMERICA …
Please check us out on TWITTER, INSTAGRAM, & FACEBOOK …
Thousands of Sports Photos located at SVA PHOTOS …

It is not unusual for a Calipari coached Kentucky team to have very few Seniors to celebrate on Senior Night at Rupp Arena, but tonight the Big Blue Nation celebrated two transfer players that quickly became loved. It was the final home game for Kellan Grady and Davion Mintz.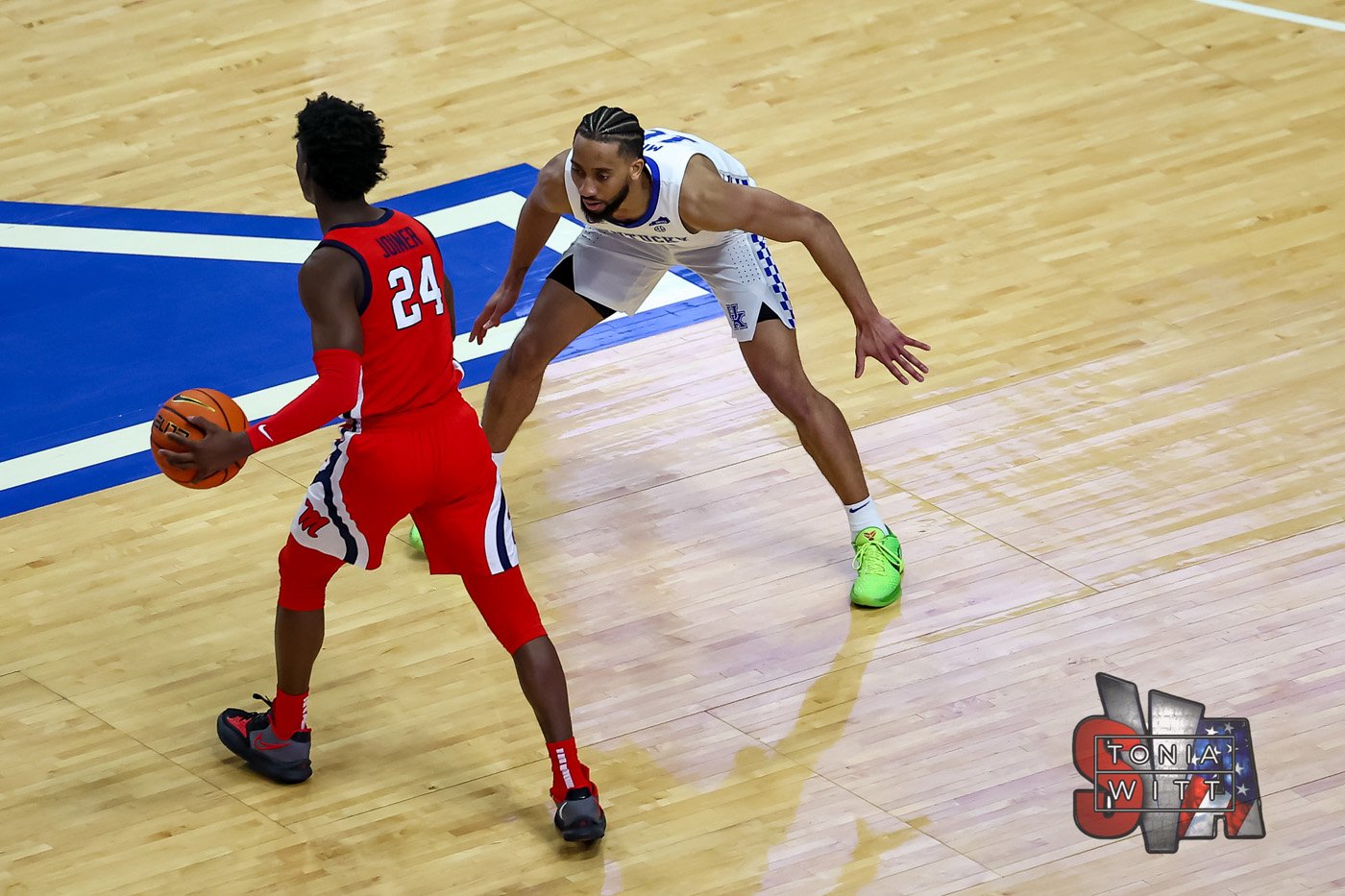 Davion Mintz has been at UK for the past two seasons after transferring in from Creighton and during the dismal season last year was the only consistent player on the team. Mintz chose to come back to play this season knowing that his minutes would not be as plentiful as last season. Doing so gained the respect of the fans and made him one of the favorites on this year's team.
Kellan Grady, also known as Granddad, transferred in from Davidson to bring in some much needed three-point shooting to this Kentucky team. Being from Davidson, Grady's shooting ability mimics that of Steph Curry and it is what will take this team deep into the tournament.
There is not a better way to celebrate a Senior Day than with a win against an SEC foe This Senior Day victim happen to be the Ole Miss Rebels who fell to the Cats 83 to xx. The win was the 18th at home for the Cats this season and marks the 6th time that Calipari has been undefeated at Rupp Arena in his Career.
For the first time in a while the Cats didn't come out playing flat. They only led 44 to 35 at the half, but looked better offensively. Kellan Grady looked much more assertive to taking six first half shots. Oscar Tshiebwe, Davion Mintz, and Shavir Wheeler led the Wildcats in scoring with 8 points at the half. Tshiebwe also led the Cats in rebounding with 5.
Kentucky led by as many as 14 in the second half, but sloppy play late in the game allowed the Rebels to pull within 6 with two minutes. The Cats were able to hold on and hit their final free-throws. To end the game with an 83 to 72 victory.
Oscar Tshiebwe led the Wildcats with 18 points and grabbed 15 rebounds after a slow first half. It was a great comeback game for Sahvir Wheeler. He scored 16 points and had 7 assists. Tyty Washington earned 14 points, 4 assists, and 3 seals and looked much better since his injury.
Kentucky's final regular season game will be in Gainsville as the Cats take on the Gators in a 2pm tip on Saturday. The SEC Tournament will start on March 9th, but the Wildcats will get a a double bye and will play their first game on the 11th.