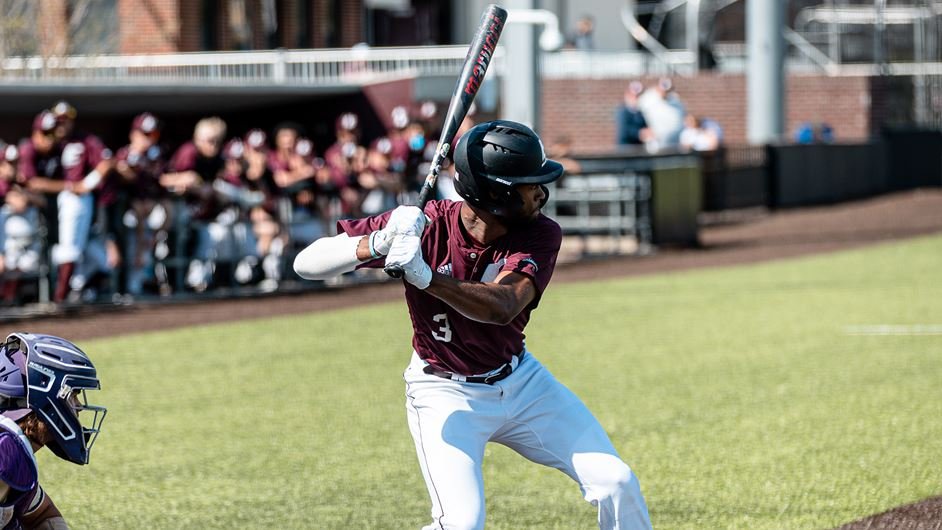 SPORTS VIEW AMERICA – Your Top Sports Team …
Content by EKU ATHLETICS – SPORTS VIEW AMERICA …
Please check us out on TWITTER, INSTAGRAM, & FACEBOOK …
Thousands of Sports Photos located at SVA PHOTOS …
RICHMOND, Ky. – Eastern Kentucky University's baseball team broke open a tie game with four runs in the sixth inning on its way to a 10-5 victory over the University of North Alabama in the ASUN Conference series opener on Friday at Earle Combs Stadium.
The big sixth inning got started with a 1-out, 11-pitch walk drawn by Max Williams. Kendal Ewell's infield single to short put a pair of runners on for Logan Thomason. The junior doubled to left field to break the 5-5 tie. Will King followed with a 2-run double to left center. Conner Davis' single up the middle made it 9-5.
Roderick Criss II hit a solo home run in the eighth, his third of the season.
The Colonels (24-13, 10-6 ASUN) fell behind 3-0 in the top of the first but immediately answered in the bottom half. Ewell doubled with one out and then scored on a single off the bat of Thomason. With two outs, Davis doubled down the left field line to plate Thomason. After a walk to Criss, Charlie Ludwick hit his sixth home run of the season. The 3-run dinger capped the big inning and put Eastern Kentucky on top 5-3.
Devne Daniel's RBI single for the Lions (9-26, 2-14 ASUN) in the second made it a one-run game, 5-4. Neither team scored again until Luke Harper tied it with a single up the middle in the top of the sixth.
Jordan Fox provided three and one-third innings of scoreless relief. Cameron Kalandros picked up his first save after tossing the final three innings. He did not allow a run, gave up two hits and struck out two.
Ewell was 4-for-5 with two runs. Thomason went 3-for-5 with two runs and two RBIs. Davis drove in two, scored once and had three hits in five at bats. Ludwick was 1-for-3 with two walks, a run and three RBIs.
Reid Homan and Zak Majer finished 3-for-5 for North Alabama.
Game two of the series is set for Saturday at 4 p.m. It is Heroes weekend at Earle Combs Stadium for local military, first responders, service members and more. All heroes can receive FREE admission to any game over the weekend by using this link: https://bit.ly/3Meqnh3.
Saturday is Military Appreciation Day. EKU will honor all active and retired service members throughout the day. Service members can check in at the ticket table to receive a $5 off concession voucher for the game. The second pack of exclusive EKU baseball trading cards will be given away on Saturday as well.
Heroes Weekend concludes on Sunday with First Responders Day. First responders will be honored throughout the game. There will be a postgame autograph session and as part of Kids Day, all kids 12 and under receive FREE admission and get to run the bases after the game.