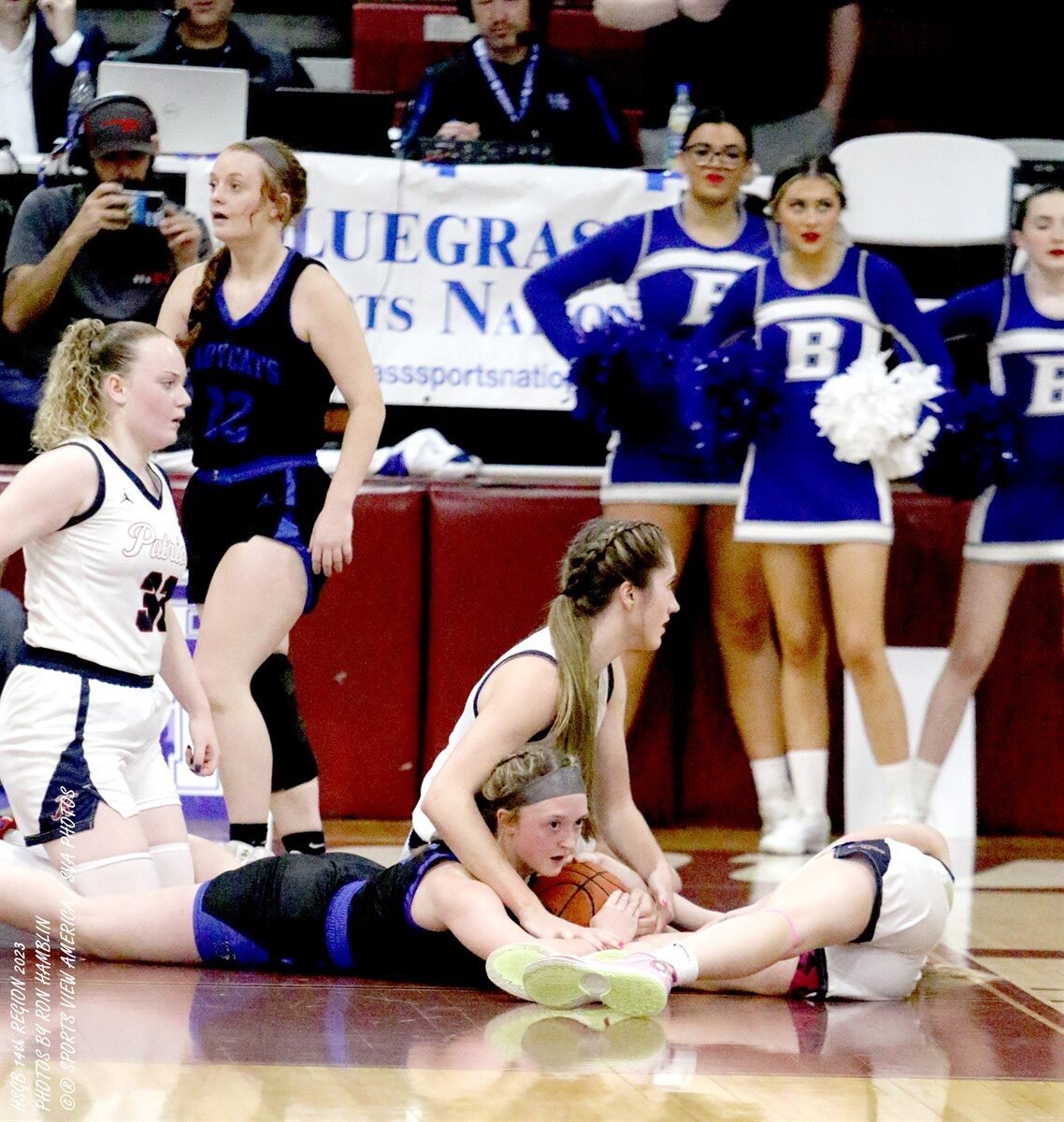 SPORTS VIEW AMERICA – Your Top Sports Source …
Content by – KHSAA / Photos by RON HAMBLIN – SPORTS VIEW AMERICA …
Please check us out on TWITTER, INSTAGRAM, & FACEBOOK …
Thousands of Sports Photos located at SVA PHOTOS …
Hyden, KY 2-28-23
Breathitt County traveled to Hyden Kentucky to take on Knott Central in the opening round of the Girl's 14th Region Tournament. Breathitt jumped out to a 9-8 1st quarter lead on the strength of three made baskets from deep. The second quarter saw the Lady Patriots settle in with their press and balanced scoring out scoring the LadyCats 23-8 for a 31-17 halftime lead. The third quarter was much like the first with KCC outscoring Breathitt 9-7 for a 40-24 lead after 3 quarters. Knott County would ramp up the pressure and outscore Breathitt 19-9 in the 4th period. KCC would use 10 players and finish off the LadyCats 59-33.
Scoring for the Breathitt LadyCats were as follows:
Riley Bush – 2
Kalea Ritchie – 0
Maddie Haddix – 4
Emily Neace – 13
Brenley Gross – 14
Lexie Combs – 0
Alexis Pelfrey – 0
Charlie Stacy – 0
Scoring for the KCC Lady Patriots were as follows:
Presley Fletcher – 13
Kalie Gayheart – 3
Haley Combs – 8
Lacey Hall – 11
Faith Pollard – 2
Laylee Gibson – 5
Drew Reed – 0
Akasia Bentley – 12
Addison Conley – 0
Morgan Combs – 3