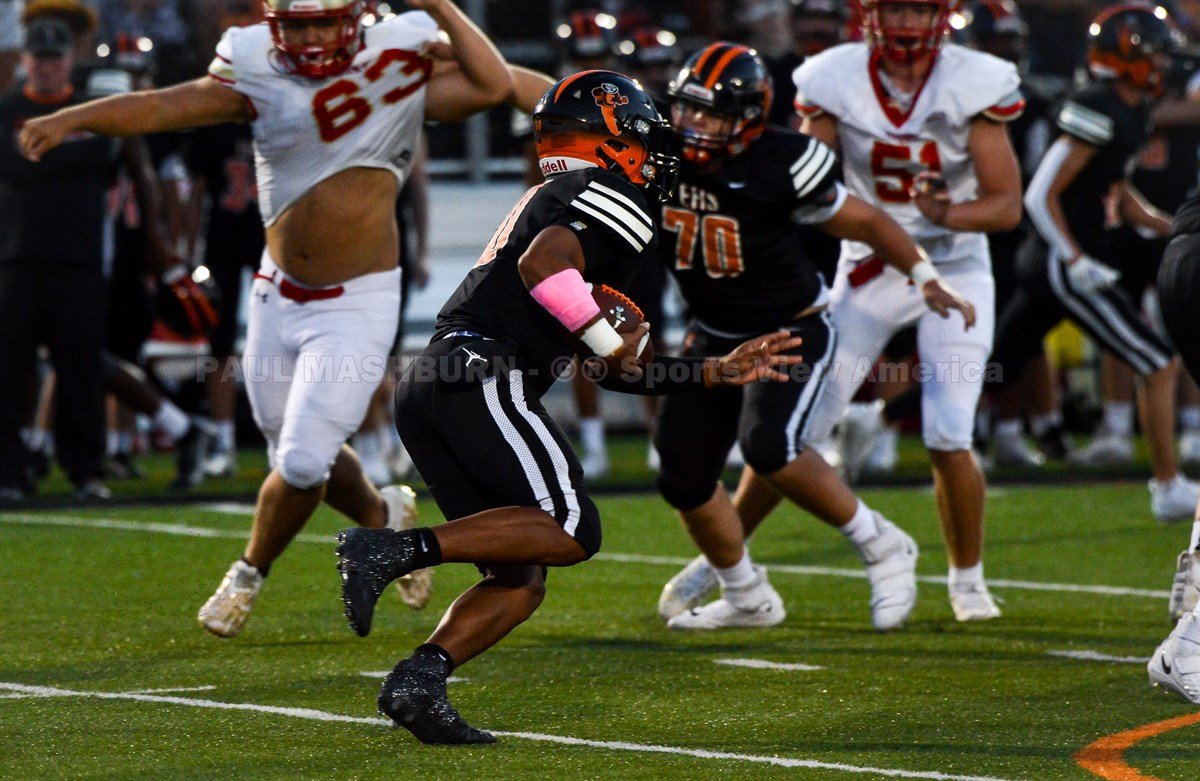 We ARE your Sports Leader & Source for High School Sports …
Content by RON HAMBLIN / Photos by Paul Mashburn – SPORTS VIEW AMERICA …
Please check us out on TWITTER .. Check us out on INSTAGRAM ..
LIKE & SHARE us on FACEBOOK …
Thousands of Sports Photos located at SVA PHOTOS …
This weeks game of the week featured Elizabethton against the Daniel Boone Trailblazers with EHS winning 20-13 in a non District contest.
EHS continued to run the ball well gaining 317 yards on the ground with 2 scores. EHS quarterback Bryson Rollins rushed for 183 yards and 2 scores while teammate Cade Russell ran for another 96 yards. Rollins passed just enough to keep the Trailblazers defense honest as he threw for 58 yards and a touchdown.
Daniel Boone used a balance attack but couldn't find enough points against a tough EHS. The trailblazers passed for 131 yards and ran for 122 yards led by Sophomore Aiden Riner's 96 yards. Jr receiver Kirkpatrick caught 7 passes for 105 yards and a score.
The Elizabethton The Fighting Cyclones travel to Grainger to take on the Grizzlies of Rutledge, TN, while the Daniel Boone Trailblazers travel to Morristown-Hamblen West of Morristown, TN.