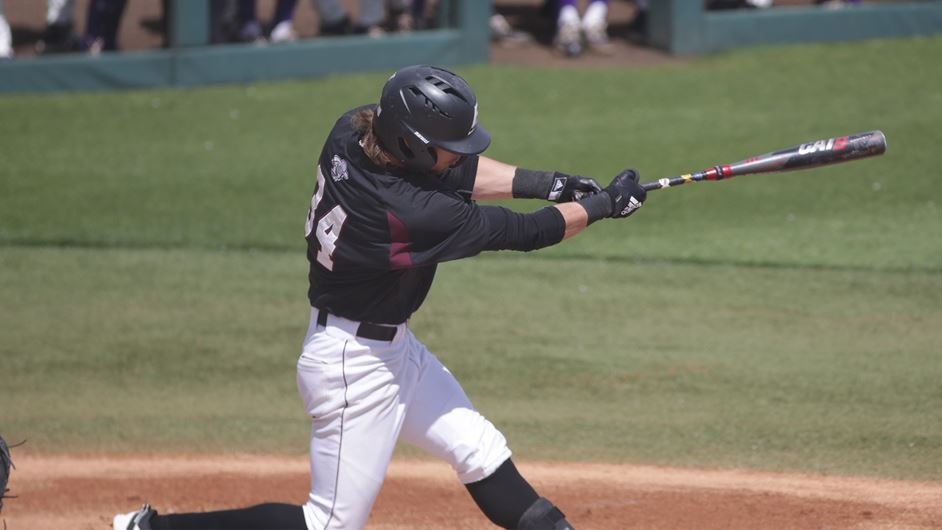 SPORTS VIEW AMERICA – Your Top Sports Team …
Content by EKU ATHLETICS – SPORTS VIEW AMERICA …
Please check us out on TWITTER, INSTAGRAM, & FACEBOOK …
Thousands of Sports Photos located at SVA PHOTOS …
NASHVILLE, Tenn. – Logan Thomason hit a 2-run home run in Eastern Kentucky University's 6-4 loss at Lipscomb University on Saturday at Ken Dugan Field.
Thomason's shot over the wall in left center, with Max Williams on first, in the top of the first inning gave the Colonels (21-10, 8-3 ASUN) an early 2-0 lead.
Williams drew a bases loaded walk in the fourth to make it 3-1 in favor of the visitors. Thomason scored on an error in the fifth for a 4-1 advantage.
Trace Willhoite's 3-run home run for Lipscomb (17-14, 6-5 ASUN) in the bottom of the sixth tied the game 4-4. The Bisons pushed across two more in the seventh to take the lead. Malik Williams had an RBI single and Willhoite drove in a run with a bases loaded walk.
Willhoite went 3-for-3 with a walk, two runs and four RBIs.
Thomason had one hit in three at bats, walked twice, scored twice and drove in two. Jalen Jones had a pair of hits.

The series will conclude on Sunday at 2 p.m. ET.