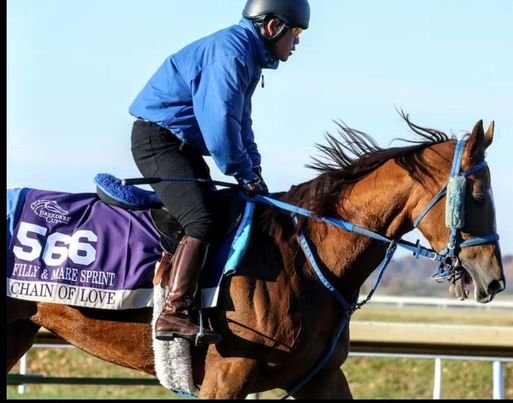 SPORTS VIEW AMERICA – Your Top Sports Source …
Content by LISA LAKE-ROEDEMEIER – SPORTS VIEW AMERICA …
Please check us out on TWITTER, INSTAGRAM, & FACEBOOK …
Thousands of Sports Photos located at SVA PHOTOS …
Coming into the Breeders' Cup races at Del Mar last year, Japanese horses were 0-13. That all changed on Saturday afternoon when trainer Yoshito Yahagi and DMM Dream Club won two $2 million dollar races in less than an hour. Loves Only You took the Filly and Mare Turf and paid a whopping $101.80. Marche Lorraine then won the Distaff as the bettors fourth choice and paid 10.60.
The wins gave the Japanese contingent victories on both turf and dirt…and their elation was palpable! It is no easy feat to get horses from Japan to the U.S. and it is extremely expensive. The 12-hour flight is daunting and then the horse goes into quarantine. So, snapping that losing streak was a monumental achievement for the entire team.
The Japanese are passionate about their horseracing. Despite their abbreviated racing schedules, they wager more than $25 billion annually on the sport. And, the accomplished horses are treated like superstars! Many of them have their own apparel much like our basketball, football, and baseball stars.
This year, due to the downturn in their economy, there is only one Japanese horse in the entire two-day event. Chain of Love, a five-year-old mare, will run in the Filly & Mare Sprint, which is the first Breeders' Cup race on Saturday. She gets a world-class Jockey upgrade in William Buick and will contest the seven furlongs for owner Koji Maeda at 20/1 morning line odds. Chain of Love has three wins in her 22 lifetime starts and figures to come from off the pace. That's not necessarily a plus in sprint races at Keeneland; so, the connections would ideally like to see her sit a little closer to the front on Saturday.
Finally, the Japanese training techniques are much different from ours. Chain of Love worked five furlongs over the Keeneland surface this morning and that is practically unheard of in the U.S. three days prior to a race.
Regardless of the outcome, Chain of Love will remain in the U.S. after this race to become a broodmare. Welcome to America, sweet girl. And, best of luck and a safe trip this weekend.