SPORTS VIEW AMERICA – Your Top Sports Team …
Content by EKU ATHLETICS – SPORTS VIEW AMERICA …
Please check us out on TWITTER .. Check us out on INSTAGRAM …
LIKE & SHARE us on FACEBOOK …
Thousands of Sports Photos located at SVA PHOTOS …
RICHMOND, Ky. – In its first home game of the season, the Eastern Kentucky University baseball team beat Kentucky State University, 15-0, in seven innings on Wednesday at Earle Combs Stadium.
Jalen Jones finished 3-for-5 with two runs and two RBIs. Sebastian Greico went 1-for-1 with three walks, two runs and three RBIs. Max Williams scored three runs while going 1-for-3 with two walks.
EKU finished the game with six doubles and 10 walks.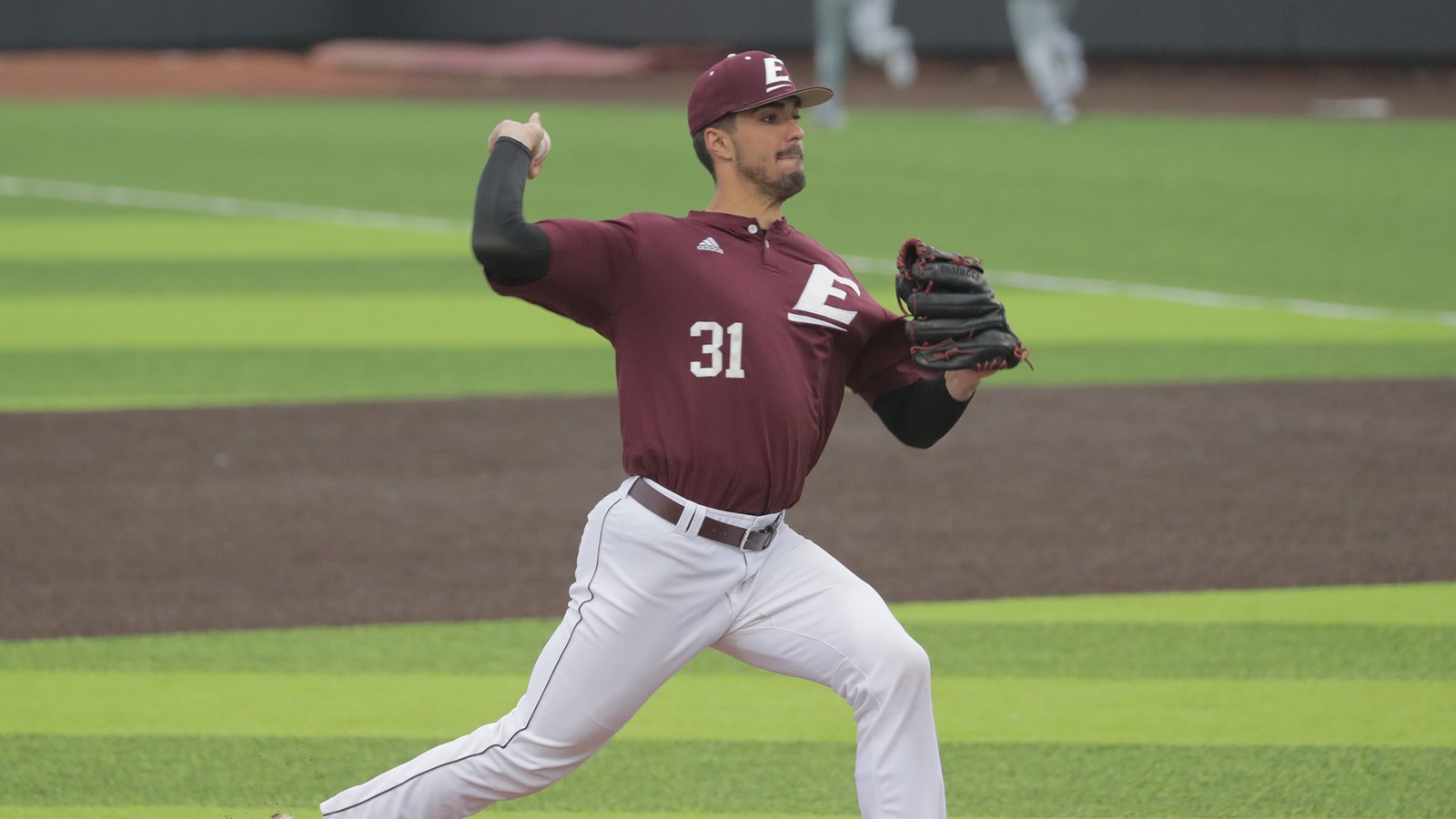 Four pitchers combined for the shutout, striking out 10. Niko Leontarakis started and earned the win. He allowed two hits, two walks and struck out four over four innings.
The Colonels (1-3) got on the board in the bottom of the second when Logan Thomason drew a bases loaded walk. A sacrifice fly, a bases loaded hit by pitch and a wild pitch brought home three more runs in the second for an early 4-0 lead.
EKU pulled away with six more in the fourth. Kendal Ewell got it going with an RBI triple. Two batters later, KP Werner drove in a run with a double to right field. After a pop up, back-to-back doubles by Jones and Michael Doehrig platted three more runs to make it 9-0. A sacrifice fly by Conner Davis capped the big inning.
Greico had a 2-run double as part of a 4-run sixth inning for Eastern Kentucky.
Three different players had one hit each for Kentucky State (4-7).
The Colonels will host Ohio for a three-game series starting Friday at 4 p.m. Fans will receive a FREE EKU baseball mug with the purchase of hot chocolate at the concession stand. Baseball tickets can be purchased at EKUSports.com/2022BaseballTix. For questions regarding tickets, call 844-3-GOBIGE.